Are You Looking For a Great Hood Cleaning Company in Salt Lake City?
Salt Lake City Hood Cleaning is Ready to do Great Work for YOU.
You might need a hood cleaning in response to a fire marshal's request. Or you might have a request from your insurance company to prove that you're getting your restaurant hood cleaning regularly. Maybe it's time to replace a hood cleaning service that's just not quite right for your business. Well, we'd like to earn your business.

ALL OF OUR HOOD CLEANING TECHNICIANS
STRICTLY FOLLOW NFPA-96 GUIDELINES
Get a Hood Cleaning Quote Quickly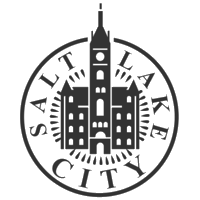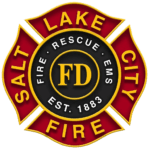 Some Of Our Nationally Known Clients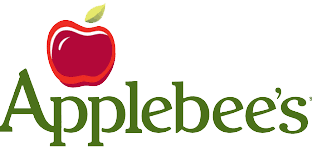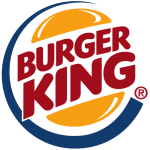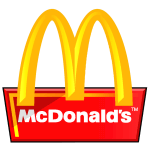 A Message from Salt Lake City, Utah's Finest Restaurant Hood Cleaning & Maintenance Company . . .
Dear Salt Lake City State Restaurant Manager or Owner,
Salt Lake City Hood Cleaning is something we are very proud of. For years, we have served the Salt Lake City, UT region. We have a wealth of experience in commercial kitchen exhaust fan cleaning and exhaust system modifications.
You, as a manager, restaurant owner or property manager, know the importance of regular professional cleaning.
Although we didn't grow up as hood cleaners it wasn't our first job. It was more of a policeman, fireman, or any other type of man that came to mind. When we were teens, our journey began in the hood-cleaning business. We worked part time for a local company. My partner and I became passionate about this business and decided to open our own hood cleaning company.
We grew up knowing how crucial it was for people to be trained professionally before they went out into the field. Training to the National Fire Protection Association Code 96 was our best guide.
Let's talk a bit about us now, and let's get to you.
A strange sound is coming from the exhaust pipe of your commercial kitchen. It is best to call someone experienced in hood cleaning or maintenance.
You can be sure that you won't get an unexpected visit from the Health Inspector or Fire Marshal. They don't like noise. You also know that it's past time for professional cleaning. You did it not intentionally, but you weren't unhappy with your current company and decided to look for another one.
It is important to choose a reliable commercial kitchen hood cleaning service.
Salt Lake City Hood Cleaning is your best option. Call us at 801-609-3344.
If necessary, we will come to your home and give you a quote on cleaning as well as recommendations for repair.
We are grateful that you have visited our site. You don't have to leave our website yet. Take a moment and check out the pages that you can find more information about us. We can be reached by phone or via the form at the bottom of the page.
Regards,
Salt Lake City Hood Cleaning
We are confident that we will be the Restaurant Hood Cleaning Service that you'll always remember.
Many companies that do hood cleaning aren't around. They may not have the necessary business experience or simply not know how to run a business. Salt Lake City Hood Cleaning has mastered the art of managing our employees and the administration.
Before letting them out on their own, we train new technicians for many months or years. When we're on the job, safety is the number one priority. We want to do our best work.
Hood cleaning can be a difficult job. Insurance companies, fire marshals, and health inspectors are increasingly requiring that commercial kitchens get their exhaust hood cleaned by professionals. It is dangerous to do the job in your home. Employees may not reach the difficult to reach areas and grease buildup can cause a fire hazard.
Our job is important to us and we want to make you feel at ease having us visit your place to complete the task. We believe it is crucial to establish a good working relationship with clients. Clients who are satisfied will recommend us to others.
These are the most common questions Salt Lake City Hood Cleaners are faced with:
How do you do this? The commercial kitchen exhaust fan is used to clean grease, dirt, and other dander. Air is drawn through the filters and vented to the roof. Grease, which is sticky and can accumulate in filters, ductwork and turbines.
What is the point of removing grease?  The grease can build up and cause fire hazards. A spark can set off an instant fire, which is difficult to control as it quickly moves up the roof. To remove any grease, we need to clean out the filters and ductwork.
Are you limited to Salt Lake City, UT only?  No. Give us a shout and we will see if you are in our area.
Is there a commercial kitchen you can't clean? There has never been a restaurant or commercial kitchen we couldn't work with. Our experience with fast food & frying hamburgers is extensive (the toughest to clean too).
This is going to be a huge expense for us. What do you suggest?
When preparing estimates, there are three factors we consider:
What size is your restaurant?
How is your equipment?
Which services do you need (replacement of equipment, steam cleaning or pressure washing)? ).
Prices can differ from one location to the next. Call us to discuss your requirements and get a real estimate.
How do I proceed?
Call us at 801-609-3344. You can also fill out this form to send it by email.